Mobile
Ready Mix Concrete Batch Plants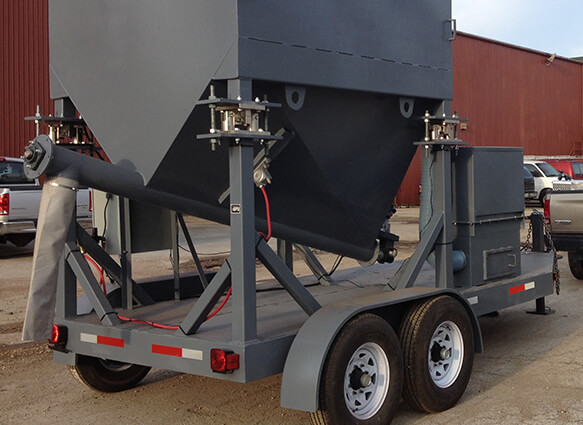 JEL Concrete Plants designs and manufactures cost-effective mobile concrete batch plants for a wide range of applications. Built in America using US sourced steel and components, the quality of our products is second to none.
With portable concrete plants, it is important to look at the full scope of portability. JEL Concrete Plants strives for optimum efficiency by designing portable plants that can be set up quickly and easily. We also build our mobile batch plants with electrical wiring and plumbing pre-installed.
Mobile transit mix (dry) - The smaller size and compact footprint of these plants make them ideal for onsite work and for working in remote locations with difficult access.
Mobile central mix plants - These plants combine the quality of a centrally mixed concrete with the ability to relocate on large projects (such as highway construction).
185-1200 bbl cement capacities
20, 30, 40-ton or more individual aggregate bin capacities
Manual or automatic batching operation
High quality - made 100% in the USA with American steel
We will build the Ready Mix concrete plant
you want.
Not seeing what you want? Call us at (866) 535-6646 to discuss your specific needs. Each of our concrete plants can be customized to your specifications. Add more cement batchers, a larger silo, bigger transfer conveyor… whatever!
Ready Mix Concrete Batching Plants