Idaho Concrete Batch Plant Design, Manufacturing & Installation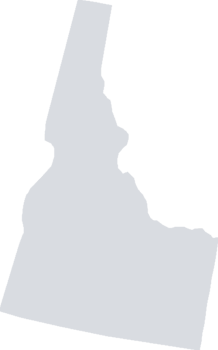 Budgeting for new equipment is always a major headache, especially for a small to mid-sized concrete operation with a tight budget. Even more so if you prefer to support American manufacturers. That's where JEL Concrete Plants comes in.
GET A FREE QUOTE ...or calculate the cost of your concrete batch plant with an ROI estimate.
Based in Waukesha, Wisconsin, JEL Concrete Plants specializes in concrete plants for small to mid-sized operations. With our lean design manufacturing process and partnership with FESCO Direct, we're able to keep costs down and offer very competitive pricing on plants made entirely in the US with American-made, factory supported parts and equipment.
We can work with companies throughout Idaho including:
Boise City
Meridian
Nampa
Idaho Falls
Concrete batch plants: 100% custom-built & made in America
Whether you run a Boise operation making concrete bird feeders or a Pocatello patio construction business, we can build a plant for you. Our standard Acumulator™ and Decumulator® plants use proven designs that can be easily customized to your specific needs and expanded in the future without costly retrofits or a complete rebuild.
No two concrete businesses are alike. Don't settle for a batching plant that's either too much or too little for your operation. Let us know what you need and our engineers will put together a recommendation and a no-obligation quote.
NEW CONCRETE PLANTS - COSTS OF INSTALLATION & ROI
Getting a concrete business off the ground or overhauling your current operation is a huge expense. Use our ROI calculator to estimate the costs of installing a new concrete batch plant. We also estimate how long it will take your business to recover and profit from the initial investment.
Concrete batch plant equipment: build your system 100% custom
JEL Concrete Plants custom manufactures ready mix, precast & central mix plants with completely customized capabilities. We have the flexibility to accommodate unique project needs with a deep arsenal of concrete batching equipment.
Contact JEL Concrete Plants to discuss your options and get a quote on a Ready Mix, precast or central mix system.