Mississippi Concrete Batch Plant Design, Manufacturing & Installation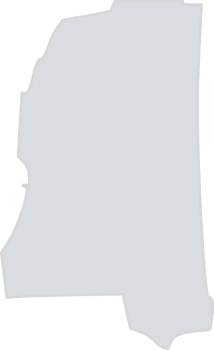 Whether you're making concrete parking stops in Jackson or pouring concrete for a boardwalk in Biloxi, you need a plant designed around your needs. With JEL Concrete Plants, there's no need to settle for a cookie-cutter plant that's too small or too big for your operation.
Based in Waukesha, Wisconsin, JEL Concrete Plants designs and builds Ready Mix and precast batching plants for all types of small to mid-sized operations. Our Acumulator™ and Decumulator® plants are based on proven designs that can be easily customized in a cost effective way to a wide range of applications.
GET A FREE QUOTE ...or calculate the cost of your concrete batch plant with an ROI estimate.
With our lean manufacturing process and affiliation with FESCO Direct, a leading supplier of concrete batching equipment, we're able to offer an unbeatable value on quality-built, American-made batching plants.
We can work with companies throughout Mississippi including:
Jackson

Gulfport

Southhaven

Biloxi
100% custom-built, American-made concrete batch plants
Don't settle for a pre-configured, pre-fab plant that's too much or too little for your needs. JEL can design a plant specifically for your operation--made entirely in the US with American-made, factory-supported components—at a price that rivals the offshore manufacturers.
INSTALL A NEW CONCRETE PLANT - COSTS & ROI
Getting a concrete business off the ground or overhauling your current operation is a huge expense. Use our ROI calculator to estimate the costs of installing a new JEL concrete plant. After entering your production costs and sale price, we can estimate how long it will take for your business to profit from the investment.
Concrete batch plant equipment: build your system 100% custom
JEL Concrete Plants custom manufactures ready mix, precast & central mix plants with completely customized capabilities. We have the flexibility to accommodate unique project needs with a deep arsenal of concrete batching equipment.