California Concrete Batching Plants: Design, Manufacturing & Construction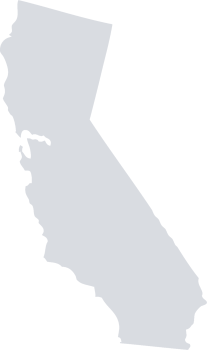 There are thousands upon thousands of uses for concrete in California, and from Eureka in the north to San Diego in the south enterprising concrete operations are building and rebuilding the state by the barrel load. For anyone looking to get into the business, or to expand an existing one, JEL Concrete Plants can help.
We specialize in cost-effective Ready Mix and pre-cast concrete batching plants for small to mid-sized concrete operations throughout the US. From our home base in Milwaukee, we design, build and ship plants and concrete mixers to operators throughout the Golden State. Our Acumulator and Decumulator® plants are built entirely by us using U.S.-sourced steel and components. We use proven designs that we can easily customize to meet the specific needs of any concrete business.
GET A FREE QUOTE ...or calculate the cost of your concrete batch plant with an ROI estimate.
With over 50 years of combined experience in the concrete plant manufacturing industry, we have perfected a lean design manufacturing process that enables us to offer our plants at prices rivaling those of lesser quality foreign-made plants. Our engineers will work with you to determine the best plant configuration for your needs and budget.
We can work with companies along California including:
San Jose
San Francisco
Fresno
NEW CONCRETE PLANTS - COSTS AND ROI CALCULATOR
Getting a concrete business off the ground or overhauling your current operation is a huge expense. Use our ROI calculator to estimate plant installation costs and see if a new concrete plant will decrease your production expenses in the long run.
100% custom built California concrete batching plants
In addition to the standard plants in our line, JEL Concrete Plants can build custom ready-mix, precast & central mix plants to accommodate any unique need. Through our affiliation with FESCO Direct, we have access to high-quality concrete batching equipment from some of the leading manufacturers in the industry. We also offer parts and control systems for upgrading or retrofitting an existing plant.
Let us know what you need and we'll put together a quote for a plant that's sized right and priced right for your business.
Aggregate Suppliers in California
3500 American River Dr, Sacramento, CA 95864
2350 Kerner Blvd, San Rafael, CA 94901
Contact JEL Concrete Plants to discuss your options and get a quote on your system.