Utah Concrete Batch Plant Design, Manufacturing & Installation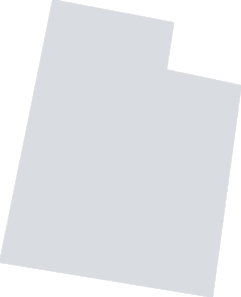 Wisconsin probably isn't the first place a Utah concrete business would think of to look for a concrete plant, but there's good reason to. From our home base in Waukesha, Wisconsin, JEL Concrete Plants designs and builds cost-effective Ready Mix and precast batching plants for small to mid-sized concrete operations all over the country.
GET A FREE QUOTE ...or calculate the cost of your concrete batch plant with an ROI estimate.
With our lean manufacturing process and access to a massive arsenal of concrete batching equipment through our affiliate FESCO Direct, we're able to offer American made plants at prices that rival the overseas competition. Our Acumulator™ and Decumulator® plants are based on proven designs that are easily customized to a wide range of applications and budgets.
We can work with companies throughout Utah including:
Salt Lake City
West Valley City
Provo
West Jordan
Orem
100% custom-built, American-made concrete batch plants
From Logan to Provo, Salt Lake City to Ogden, no two concrete businesses are exactly alike. Why settle for a cookie-cutter design that's too small, too big, or lacking the capabilities you need? JEL can design a plant specifically for your operation—and your budget. Just let us know what you need and our engineers will get you a quote.
NEW CONCRETE PLANTS - COSTS & ROI
Getting a concrete business off the ground or overhauling your current operation is a huge expense. Use our ROI calculator to estimate the costs of installing a new JEL concrete plant.
Concrete batch plant equipment: build your system 100% custom
JEL Concrete Plants custom manufactures ready mix, precast & central mix plants with completely customized capabilities. We have the flexibility to accommodate unique project needs with a deep arsenal of concrete batching equipment.
Aggregate Suppliers in Utah
1565 West 400 North, Orem, UT 84057
1560 Summit Ridge Parkway, Santaquin, UT 84655
Contact JEL Concrete Plants to discuss your options and get a quote on your system.