North Carolina Concrete Batching Plants: Design, Manufacturing & Construction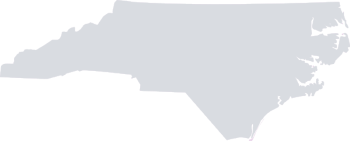 What do other concrete plant operators in North Carolina know about getting a great deal on concrete plant equipment that you don't? They know us. We're JEL Concrete Plants, and we specialize in cost-effective, fully customizable, fully US-made concrete plants for small to mid-size operations from Asheville to Jacksonville, Spartanburg to Durham, and all over the country.
GET A FREE QUOTE ...or calculate the cost of your concrete batch plant with an ROI estimate.
Our Acumulator and Decumulator plants are based on time-tested, proven designs that we can easily adapt to your specific needs. Want a larger mixer? A smaller bin? A longer conveyor? Let us know and we'll work up a quote for you. With our lean design manufacturing process, we're able to offer extremely competitive pricing—usually coming in less than plants and equipment made overseas.
We can work with companies in every corner of North Carolina including:
Charlotte
Raleigh
Greensboro
Durham
Winston-Salem
INSTALL A NEW CONCRETE PLANT - COSTS & ROI
Getting a concrete business off the ground or overhauling your current operation is a huge expense. Use our ROI calculator to estimate the costs of installing a new JEL concrete plant. After entering your production costs and sale price, we can estimate how long it will take for your business to profit from the investment.
Concrete batch plant equipment: 100% custom-built, affordably priced
From our home base in Milwaukee, Wisconsin, JEL Concrete Plants designs, builds, ships and installs ready mix, precast & central mix plants with deep customization capabilities. With a huge arsenal of concrete batching equipment at our disposal, we can put together a plant sized just right for your business, at price that fits your budget.
Aggregate Suppliers in North Carolina
120 ½ Church Street, Salisbury, North Carolina 28144
380 Claridge Nursery Rd, Goldsboro, NC 27530