Virginia Concrete Batching Plants: Design, Manufacturing & Construction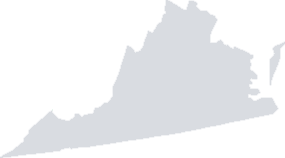 JEL Concrete Plants specializes in custom-built, 100% American-made Ready Mix and precast batching plants and equipment at extremely competitive prices. Based in Waukesha, Wisconsin, we design, build, ship and install plants all over Virginia—from Blacksburg to Norfolk and Danville to Alexandria. In fact, we do business all over the country.
GET A FREE QUOTE ...or calculate the cost of your concrete batch plant with an ROI estimate.
You can get a better deal on a better concrete batching plant. Request a quote from JEL Concrete Plants before you make any purchase. Let us know the type and size of plant you're looking into and our engineering team will put together a quote.
We can work with companies all over Virginia including:
Virginia Beach
Norfolk
Chesapeake
Arlington
Richmond
NEW CONCRETE PLANT INSTALLATION - COSTS OF INSTALLATION & ROI
Getting a concrete business off the ground or overhauling your current operation is a huge expense. Use our ROI calculator to estimate the cost of installing a new JEL concrete plant. After entering your production costs and sale price, we can estimate how long it will take for your business to profit from a new plant installation.
Concrete batch plant equipment: Custom-built, affordably priced
"Custom-built" and "affordable" aren't as mutually exclusive as might think. We're able to price our Acumulator and Decumulator plants very competitively because we base them on proven designs that can be easily customized to the specific needs of small to mid-sized concrete plant operations. Our lean design manufacturing process keeps costs down, and our access to a huge selection of parts and control systems ensures we have what you need.
With access to a huge arsenal of concrete batching equipment, we can build virtually any type of concrete plant. Let us know what you need and our engineering team will get to work on a quote.