Wyoming Concrete Batch Plants: Design, Manufacturing & Installation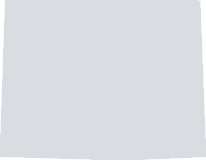 JEW is an industry leader in precast and Ready Mix concrete batch plants in Wyoming and nationwide. Unlike our competitors, our plants are made in the USA from American steel and labor. We also use lean manufacturing processes to provide plants that are superior to foreign-made plants in both quality and price.
GET A FREE QUOTE ...or calculate the cost of your concrete batch plant with an ROI estimate.
Our Acumulator and Decumulator plants can be easily customized to suit the needs of your operation. The batch plants we build are designed to meet current production needs, as well as be easy to upgrade and expand as your operation grows.
For updating existing plants we carry a range of parts and control systems.
We can work with companies throughout Wyoming including:
Cheyenne
Casper
Laramie
Gillette
Rock Springs
INSTALL A NEW CONCRETE PLANT - COSTS & ROI
Getting a concrete business off the ground or overhauling your current operation is a huge expense. Use our ROI calculator to estimate the costs of installing a new JEL concrete plant. After entering your production costs and sale price, we can estimate how long it will take for your business to profit from the investment.
Contact our engineering team and we will provide you with a quote on a plant for your operation.
100% Custom Batch Plant Equipment
JEL Concrete plants are all custom made to satisfy your business's needs for ready mix, precast and central mix concrete. We supply a wide range of concrete batching equipment to tackle any unique project needs.
Aggregate Suppliers in Wyoming
County Road 406, Saratoga, WY 82331
1129 S. 5th St, Douglas, WY 82633
Contact JEL for Custom Concrete Batch Plants in Wyoming