New Jersey Concrete Batching Plants: Design, Manufacturing & Construction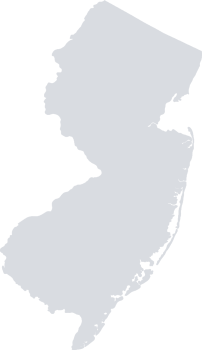 All across and up and down the great state of New Jersey, from Asbury Park to Cape May, people are talking about JEL Concrete Plants. Well, maybe not everyone—just New Jersey's concrete plant operators. Ok, maybe not yet, but they will be once they know more about us.
GET A FREE QUOTE ...or calculate the cost of your concrete batch plant with an ROI estimate.
Based in Waukesha, Wisconsin, JEL Concrete Plants specializes in custom-built Ready Mix and precast concrete plants for small to mid-sized concrete plant operations. We design, build, ship and install plants all over the country. Our Acumulator and Decumulator plants are based on proven designs that can be easily customized to your specific needs and budget. Need a larger bin? A smaller silo? Just let us know.
We can work with companies all over New Jersey including:
Newark
Jersey City
Paterson
Elizabeth
Clifton
NEW CONCRETE PLANTS - COSTS & ROI CALCULATOR
Getting a concrete business off the ground or overhauling your current operation is a huge expense. Use our ROI calculator to estimate the costs of installing a new JEL concrete plant. After entering your production costs and sale price, we can estimate how long it will take for your business to profit from the investment.
100% custom-built New Jersey concrete batching plants
What's stopping you from buying American-made equipment? Price? What if we told you we can build a plant sized for your operation for less than what the offshore manufacturers charge? Thanks to our lean manufacturing process and access to parts and concrete batching equipment from some of the top US manufacturers, we can.
Just let us know what capabilities you need and our engineering team will put together a quote for a custom-built plant.
With our lean design manufacturing process, we're able to offer plants that are entirely US-made at prices that rival plants from overseas. We also offer control systems and parts from some of the top manufacturers in the country.
Tell us what you need and we'll get you a quote on a plant designed specifically for you.
Aggregate Suppliers in New Jersey
10 Route 284, Wantage, NJ 07461
852 Swamp Rd, Newtown, PA 18940